I don't know how to say properly…but you just do not need to be Argentina fan or Barca fan to feel Messi's sadness, broken heart, after again miserably fail to bring the trophy to the Tango's team, to his native country Argentina.
Chile beat Argentina in Copa America 2017, again from penalty shootout. And what made it worse, Lionel Messi's skyrocketing his penalty, far from misfortune or miskick. It is just strange to see the current best footballer on this planet converted his penalty like that.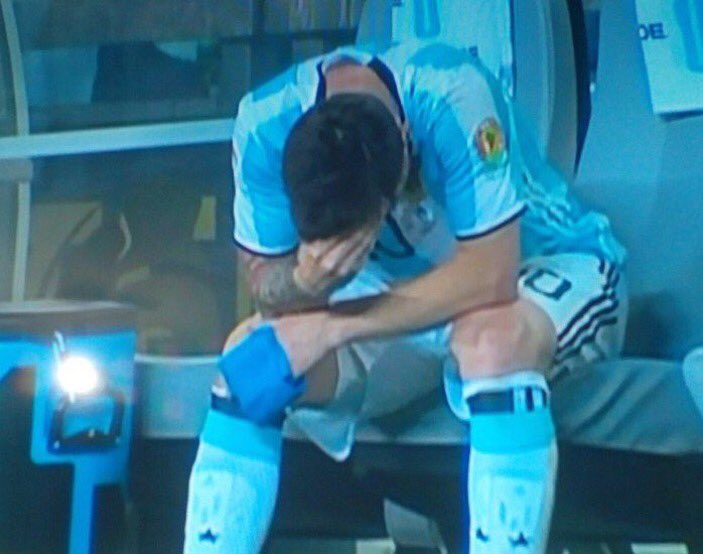 But what matters is, the bitter sadness he felt after kicking that penalty and after Chile confirmed their title with their fifth penalty taker successfully made Romero moved the wrong way and netting the penalty. It is just horrible, beyond my reach to see Messi's crying, and ultimately announced his retirement from national team (although many of his compatriots, including from Chile, said that his latest statement are just instant product of emotion and grieving and not to be taken seriously)
Seeing him crying, I just wish he get ONE trophy for his country, just like he did so many countless times with Blaugrana Barcelona.